Jeanie Perkins
Reviews

"SONGS TO GROW BY"

- Review in the Los Angeles Times by Lynne Heffley.

- Review in Songwriter's Monthly

- NAPRA review.

"Wow! Music kids and adults can listen to together! Thank you!" - Jeff Brown, Program Director, We Like Kids, KTOO FM, Alaska.

"Jeanie Perkins Songs to Grow By, is my featured album this week on KID'S CORNER....a daily, live, call-in radio show for kids. Listenership...accounts for 60% of ALL listening to children's radio in the public radio system, and we have a huge listenership among adults, as well." "I'm looking forward to hearing more from Jeanie." "She has a terrific voice." - Kathy O'Connell, Producer, Kid's Corner, WXPN, Pennsylvania.

"Very nice! Please keep in touch with any new CDs" - Marcia Dunn, Producer, The Pea Green Boat and Children's Corner KUFM, Montana.

"My two kids really enjoyed the Jeanie Perkins CD. It really has a variety of music on it, all very lively and energetic. Just what we like to listen to in the morning before school!" - Diane Baker, Cantoo Records, Michigan.

"If you send us more CDs like this, we'll keep playing them!" - Peter, 1360 AM, KAHS, Texas.

"Nice mix of styles." - Dave Zinovenko, Producer, The Carousel, WPKN, Connecticut.

"This album contains delightful songs... especially enjoyed 'Sleep Now,' 'It's Your Name,' 'Everybody's Special in a Different Way' and 'Think Fast.' I was quite impressed with Jeanie Perkins' performing and song writing." - Matt Oppenheimer, Director of Production, Kid Rhino, California.

"We will feature most of the songs on this CD on a show." - Kel Pickens Kid's Radio Show, KSPI, Oklahoma.

"Songs to Grow By will go on Secret Express in Milwaukee & Digital Express in L.A." - Gary Nosacek, Producer, Secret Clubhouse, WYMS, Wisconsin.

"Will play all selections several times." Jerry Debuney, Program Director, Golden Hours Radio, KOPB, Oregon.

"Fits nicely in our program format for kids weekend radio." - Donna Connell-Ludwick, Kids Weekend Radio, KIOS FM, Nebraska.

"Thank You!!" - Joan LeBlanc CD librarian, WOMR, Maryland.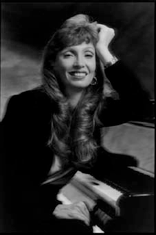 Home
Calendar
Reviews
Listen
Order
E-Mail